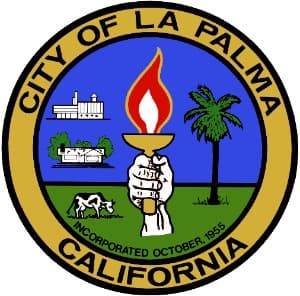 City of La Palma
Water Service Worker I/II
Application Deadline: 12/3/23
The incumbent will enjoy working a 4/10 work schedule (Monday through Thursday) not including overtime or on-call shifts.
This position will receive a 5% cost of living adjustment effective July 1, 2024.
The incumbent will enjoy a family environment and be a part of an enthusiastic work force that has its own spirit committee that facilitates monthly employee events.
The incumbent will thrive working in this small culture environment allowing them to grow their knowledge, experience, resume, and prepare them for advancement by introducing them to a variety of water related projects and responsibilities.
Come be a part of our family and see what makes La Palma a nice place to live and work!
Water Service Worker I: $4,004.86 – $5,366.90 monthly
Water Service Worker II: $4,341.75 – $5,818.37 monthly
The successful applicant will be hired at the I or II classification level, based on their education and experience, and the needs of the organization.
Performs a variety of assignments in meter service maintenance, meter reading, and customer service; performs skilled maintenance and repair of water lines; operates and performs preventive maintenance on City pumps, wells, and related equipment; maintains City reservoirs, well sites, and water production records; performs related duties as required.
Water Service Worker I: Is the entry level class of the Water Service Worker series. Incumbents receive on the job training in Water Service maintenance while working to earn appropriate certification for the Water Service Worker II classification. Water Service Worker II: Is the journey level position in the Water Service Worker series. It is distinguished from Water Service Worker I by the added responsibility for the operation, repair, and maintenance of: SCADA system and equipment; pumps and pump motors; valves; wells; reservoirs; chlorine/chemical feed equipment; assisting in the training of less experienced Water Service Workers; and standby duty availability.
APPLICATION PROCEDURE: An original City of La Palma applications is required and can be completed online at www.cityoflapalma.org. If you do not have access to a computer and require a paper application, please contact the Human Resources Office, 7822 Walker Street, La Palma, CA 90623-1771, or by calling (714) 690-3347. The Human Resources Office must receive all completed applications, resumes, and supplemental questionnaires (if required) by the final filing date and time listed to be eligible for consideration. Facsimiles will not be accepted. Resumes will not, nor will references to a resume, be accepted in lieu of a completed City application. References to a resume on the application form may disqualify the application.
SELECTION PROCESS: All applications will be screened and those candidates who present the most relevant qualifications and possess the required licenses and certificates for the position will be invited to continue in the selection process. The selection process may include testing and oral interviews. Testing tentatively scheduled for the week of December 11th; First interviews the week of December 18th.