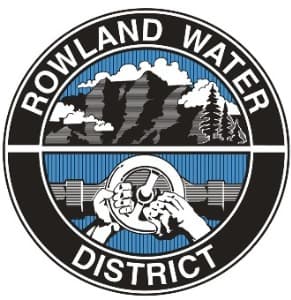 Rowland Water District
Customer Service Representative
Onsite - Rowland Heights, CA
Application Deadline: 12/14/23
DEFINITION
Under general supervision from the Customer Service Supervisor, performs a variety of routine to complex customer service functions including answering phone calls, researching problems; responds to customer complaints and inquires; receive and reconcile payments; processes water service applications; generating service orders, prepare and review billing reports and process billing; performs other work as assigned.
EXAMPLE OF DUTIES
• Answers direct calls to District staff, answers a broad range of general information questions about the District programs, policies and procedures, rate structure.
• Responds to customer requests in person, by telephone, mail, e-mail, or fax. Start or terminates residential or commercial water service accounts; inputs information and checks for accuracy; files all supporting documents.
• Assesses situations; determines appropriate action to defuse potentially difficult situations with customers within established guidelines; refers highly difficult issues to supervisor for resolution.
• Maintains cash drawer; accepts, processes, and reconciles all payments; prepares deposit when required.
• Perform basic account reconciliation.
• Maintains records of past due customers' accounts; generate past due notices; sets date of service shut-off for non-payment; processes NSF checks, ACH returns, and payment returns from online platform; refers delinquent closed accounts to collection agency in accordance with established District policy; reverse late fees within authority levels when warranted.
• Generates service orders for field service personnel and makes a record of fieldwork completed.
• Load, unload and maintain automated meter reads by AMI. 
• Review's data transferred from meter reading and customer service input to assure accuracy. Investigates and troubleshoots billing issues. Conducts research, generates computer queries, and analyzes data to detect anomalies and determine the cause for billing inaccuracies. Carries out activities to compute and generate customer billings.
• Gather, analyze, and prepare documents or spreadsheets for special reports and studies when required.
• Perform a wide variety of administrative tasks including composing letters, memos, and data entry, maintain files, and sort mail. 
ABILITY TO:
• Operation and use of computer programs within Microsoft Office 365, including MS Word, MS Excel, and MS Outlook.
• Deal tactfully and courteously with the public and others in providing information, answering questions, and providing customer service.
• Compose routine correspondence independently or from brief instructions.
• Perform mathematical calculations accurately and quickly.
• Operate 10-key calculator by touch.
• Type at a rate of 50 words a minute from clear, legible copy.
• Maintain regular attendance and punctuality.
EDUCATION AND EXPERIENCE
• High school diploma or equivalent certificate.
• Education or training in customer service, accounting, and communication principles.
• Three (3) years of progressive customer service experience; experience in a water utility is highly desirable.
• Ability to speak Spanish is desired. 
SPECIAL REQUIREMENTS
• Possession of a valid California Driver's License (Class C) issued by the State Department of Motor Vehicles. Proof of a good driving record, free of multiple or serious traffic violations or accidents for at least two (2) years duration. The driving record will not contribute to an increase in the district's automobile liability insurance rates.  
• Required to pass a physical examination which includes an initial drug screening with subsequent random fit-to-work evaluations. The district will also conduct a comprehensive pre-employment background investigation.
• This position serves a mandatory six month at-will probationary period.
SALARY RANGE & BENEFITS:
$5,663 – $6,883 per month
• Health, Dental, and Vision Insurance plans paid 100% by the district for employee and dependent(s)
• CalPERS Retirement: Classic members, 2.5% at 55; PEPRA members 2% at 62
• 11 paid holidays per year, 10 paid vacation days per year initially, up to 20 per year, 12 paid sick leave days per year
• Tuition Reimbursement up to $7,500 per year, and not more than $37,500 in total
• 9-80 Work Week (every other Friday off)
APPLICATION PROCESS
Visit www.rwd.org for a complete job description. Applications can be completed and submitted online along with a resume at www.rwd.org/careers.
Recruiter Information:
Human Resources