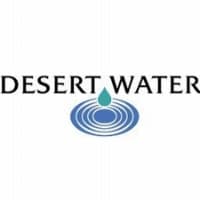 Desert Water Agency
Construction Inspector I or Construction Inspector II
Onsite - Palm Springs, CA
Application Deadline: 11/26/23
Construction Inspector I
Salary Range 40: $6,636 – $8,092
OR
Construction Inspector II
Salary Range 44: $7,328 – $8,927
This position will be filled at the level that best matches the selected candidate's experience and qualifications.
JOB DEFINITION: Under general supervision, performs a variety of specialized inspections of Agency and developer projects and performs related work as assigned by the Operations and Engineering Manager.
SUPERVISOR: Operations and Engineering Manager
DISTINGUISHED FROM LOWER RANGE POSITION(S):
Construction Inspector I is the lower level of the two inspector positions. Upward mobility as a construction inspector is directly related to the incumbent's experience, knowledge and increased capabilities related to the job duties required. Construction Inspector II is the higher level of two construction inspector positions; it is distinguished from the lower construction inspector position in that extensive technical and procedural knowledge and experience is required, as well as additional certifications and the ability to train the lower level inspector position.
EXAMPLES OF DUTIES:
Under direction from supervisor; performs routine inspections at field locations of a variety of construction activities including but not limited to water and sewer pipeline installation, reservoir coating, well drilling and pumping plant construction, water reclamation plant construction, sewer lift station construction, electrical, and structural construction; understands test methods and inspection procedures for a variety of tests for various types of construction; prepares detailed daily construction reports documenting construction activities; prepares as-built drawings; participates in pre-construction meetings with contractors and engineers; assists with recycled water site user inspections; assists with commercial and industrial sanitary sewer site inspections; assists with cannabis businesses onsite field inspections; assist in the inspection and assessment of existing Agency capital assets; may assist with collecting and delivering domestic water samples to the Agency laboratory for analysis; adheres to Agency safety practices and policies; communicate effectively with contractors, engineers, and others to insure conformance of specifications; performs related duties as directed.
QUALIFICATIONS:
Schooling and Certification(s):
Construction Inspector I:
 Possession of one of the following is preferred:
• ACIA (American Construction Inspectors Association) Division IV, Public Works, Registered Construction Inspector (RCI)
• NACE Coating Inspector Level I
• Field Testing Technician Grade I certificate by the American Concrete Institute
• NICET Certificate: Asphalt, Concrete, Soil
Must obtain State of California Health Department Water Distribution Grade D-1 Certification within 18 months of hire date or may be subject to termination.
Construction Inspector II:  Must possess a State of California Health Department Water Distribution Grade D-2 Certification, AND ACIA (American Construction Inspectors Association) Division IV, Public Works, Registered Construction Inspector (RCI)
Experience: Minimum of two years of experience in the inspection of construction within the Agency's scope of influence, or within a city or agency found acceptable to the Agency, or any combination of training, experience, or education which would likely provide the required knowledge and abilities. The Construction Inspector II level requires at least five years of related experience. 
License(s): Possession of a valid drivers' license issued by the California Department of Motor Vehicles appropriate for the use of Agency vehicles required in the fulfillment of the job duties for this position, with an acceptable driving record.
Knowledge of: Construction principles, methods, practices, and procedures; purpose of and techniques of field test methods, practices, and procedures; understanding of water and sanitation distribution systems; safe work practices; mathematics including Algebra and Geometry; building codes and specifications pertaining to construction.
Ability: Read and understand blueprints, schematics, standard drawings and specifications; communicate effectively both in writing and verbally; understand and effectively carry out general oral and written instructions; computer skills to include using word processing, spreadsheets, and emails; make sound independent judgments within established guidelines; maintain accurate files and records; establish and maintain cooperative relationships with other employees.
If you are interested in the position and meet the minimum qualifications listed, you can apply for the position by visiting www.dwa.org/careers
Applications will be accepted until:
November 26, 2022.
Desert Water Agency Benefits Summary as of July 1, 2023
Health Benefits –Agency will pay 100% for employee only coverage for medical, dental and vision. Dependent coverage is paid 80% by the Agency and 20% by the employee.  Health benefits begin on the first of the month following 30 days or employment. Example: If an employee is hired on February 3, 2023, benefits will begin on April 1, 2023.
 Retirement Benefits – Retirement benefits under California Public Employees' Retirement Pension System (CalPERS). Classic CalPERS members receive a 2.5% at age 55 benefit. Effective January 1, 2013, retirement benefit formula is 2% at age 62 for all CalPERS "New Members". Final compensation is based upon highest pay rate during any consecutive three-year period. This is a lifetime benefit. Upon retirement, you will receive a monthly payment equal to the years of service, times 2% at age 62. Example: 30 years of service at 62 (30 x2% = 60% of pay).  If highest average pay is $7,500, monthly payment would be $4,500 per month.) DWA Employees pay the employee share into CalPERS. This contribution rate is determined by CalPERS and may change annually. The current employee rate for CalPERS retirement is 7.5%. DWA also contributes 7.5% to the plan. 
Vacation – Vacation time accrued can be used after 6 months of service. The hours accrued per year start at 80 hours per year and increase incrementally up to 160 hours per year.
ABP (Attendance Bonus Plan) Leave – 80 Hours accrued each year (6.67/per month) for sick or personal time off. Any unused hours can be carried over to following year. Employee may use ABP hours after they have completed 89 days of employment for qualifying events under AB1522, California Paid Sick Leave and after 6 months employment, hours may also be used for personal time off. Any hours over 80 can be cashed out at year-end or converted and transferred to Agency deferred compensation account.
Agency Contribution to Employee Deferred Compensation Account – After 2 years of continuous employment, the Agency will contribute $160 per month into employee deferred compensation account with Agency. This is in lieu of retirement health benefits which were discontinued in May 2007.
Employee Association – We are non-Union. Desert Water Agency Employees vote their representatives to negotiate salary and benefits and annual dues are only $25.